We've got a lot of plastic bottles and I think we should recycle them. GLOBAL WARMING, those 2 words ring in my ears, ever since we've been learning about Global Warming in Geography, I want to change the world for the better, but I can't do it alone, this small thing can affect the next generation. Trump doesn't believe in Global Warming and that's more of a reason to act on the present and think about the future. #ActOnClimate
Plastic Bag Holder– Cut a bit of the bottle (the bottom bit)
Then put plastic bags inside by putting it through the handles (look at the pictures down below) then…Pull plastic bags come out 🙂
2. Use plastic bottles for plants ECO-FRIENDLY-Plants take in carbon dioxide and produce oxygen for us CO2 Anyway enough talk about science……!
3. Using bottle caps you can create beautiful and creative art works, ideal for kids and teaches them the important of recycling and ways to recycle.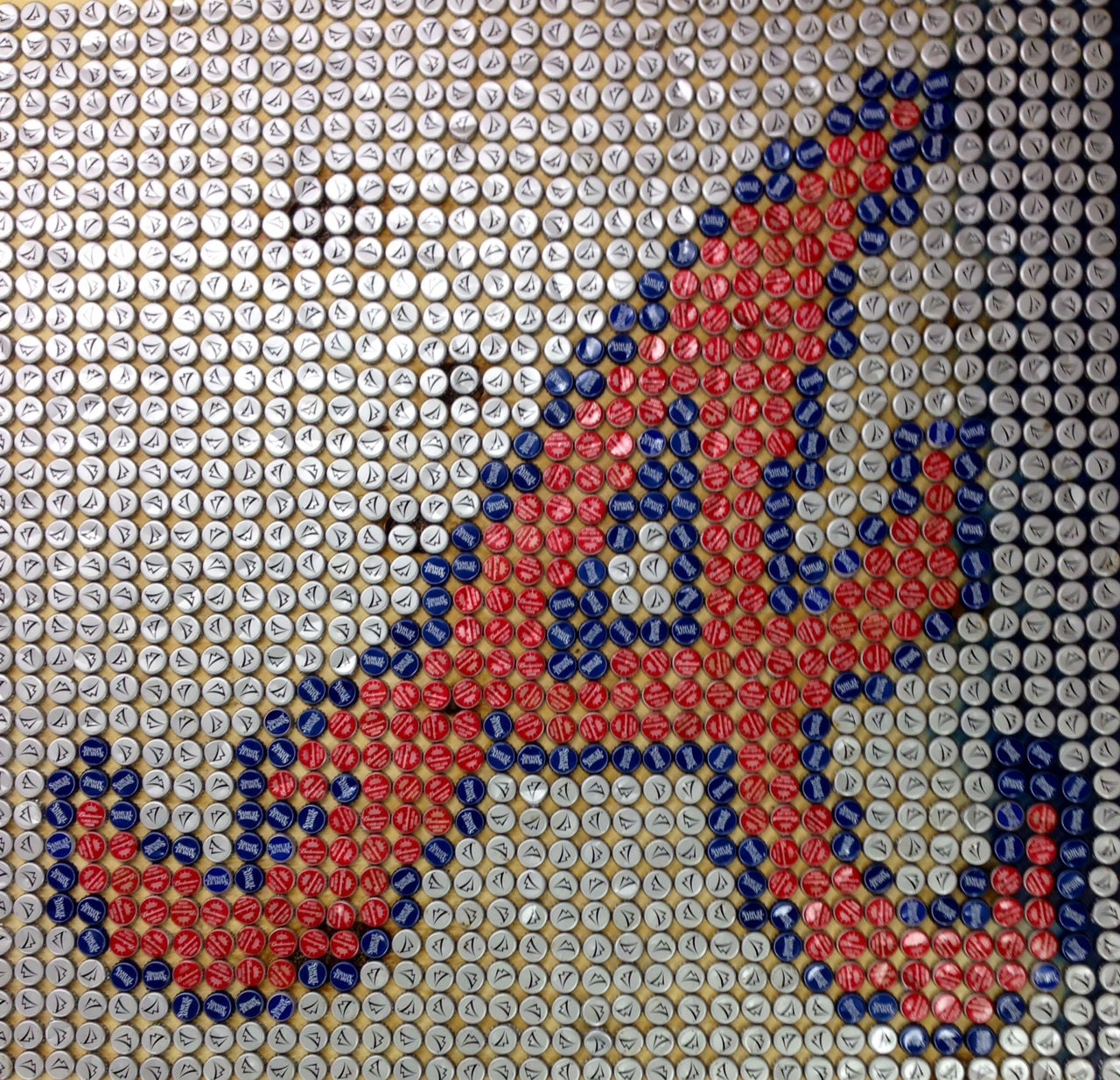 4. Bird Feeder, using a plastic bottle and 2 wooden spoons, simple and affordable.
5. Phone Holder, using lotion containers. Cut a cup like container (You need a bit extra/long bit of plastic behind it, if that makes sense?) a little small and a bit wide so the phone can fit, cut a hole for the charger and there you have your very own phone holder! OPTIONAL: You can decorate the phone holder if you wish too. RECOMMENDATION: If your clumsy like me, then I would recommend to draw it out and measure it carefully! 🙂
6. Bottle Money Bank, this requires an empty water bottle and decorations of your choice.
7. Plastic Water Bottle Waterfall…decoration to make it look unique.  
Hope you guys enjoyed my post and inspired many of you to recycle and reuse! Do You Believe In Global Warming? How Can You Save Our Planet? 
Maria.x
ps What do you want to see next on this blog? Any Ideas?